Eur/Usd moving on sideways from starting of this year. Mid of JUNE Month EUR/USD finished its double ZIGZAG pattern as per my Elliott Wave Analysis.
8HOUR CHART:
The below chart clearly shows wave (B) formed as double ZIGZAG pattern on Mid of JUNE month finished this pattern and fell sharply upto 1.2750. This support zone contains FIBO levels and previous month lows. After hit this support Zone we can see nearly 450 pips Impulse move.
Till end of the JULY and starting of the AUGUST month we can expect sideways movement on EUR/USD. After this Side way movement we can expect another LEG downside.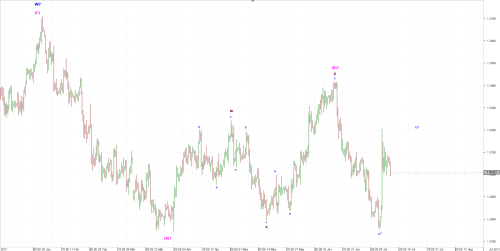 DAILY CHART:
From last year JULY low to this year FEB month High formed an clearly 3 wave move . For this move i labeled as Wave W. Now Wave X of C is progressing.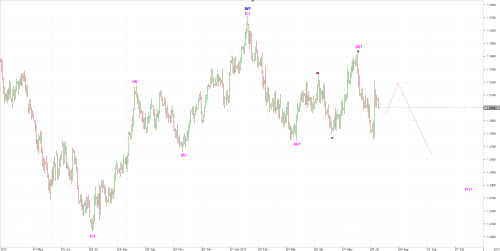 As per my Prediction more sideways movements we Expect from EUR/USD pair. I expect price on SEP 2nd -- 12 GMT -- is 1.2640.