Forex Trader Care
This Blog Helps About Fx, Forex Analysis,Elliott Wave,Forex Signals, Forex market Sentiment,Forex Articles, Trading Strategies, Forex Beginners, Charts, Robots, Managed Accounts, Brokers, Binary Options, Demo Contests
Thursday, 6 February 2014
Tuesday, 16 July 2013
Eur/Usd moving on sideways from starting of this year. Mid of JUNE Month EUR/USD finished its double ZIGZAG pattern as per my Elliott Wave Analysis.
8HOUR CHART:
The below chart clearly shows wave (B) formed as double ZIGZAG pattern on Mid of JUNE month finished this pattern and fell sharply upto 1.2750. This support zone contains FIBO levels and previous month lows. After hit this support Zone we can see nearly 450 pips Impulse move.
Till end of the JULY and starting of the AUGUST month we can expect sideways movement on EUR/USD. After this Side way movement we can expect another LEG downside.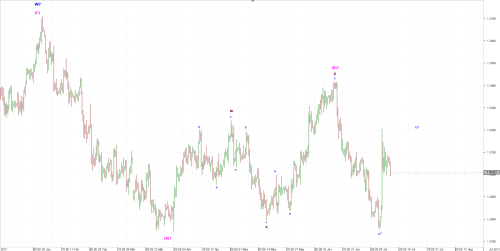 DAILY CHART:
From last year JULY low to this year FEB month High formed an clearly 3 wave move . For this move i labeled as Wave W. Now Wave X of C is progressing.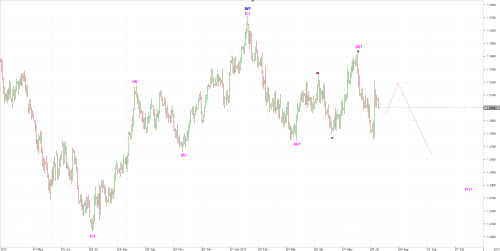 As per my Prediction more sideways movements we Expect from EUR/USD pair. I expect price on SEP 2nd -- 12 GMT -- is 1.2640.
AUD/USD Expecting Retracement on coming months. After sharp fall from April month AUD/USD losing BEARISH strength and consolidating in a tight range.
DAILY CHART
:
AUD /USD still trading below the Monthly PIVOT POINT, As per my prediction this pair get support from the monthly support level. AUD/USD breach the 20 D SMA level on second week of this month but this is not hold for a long time, Now this pair trading below the 20 D SMA. I expecting Bearish rally could extensive this month.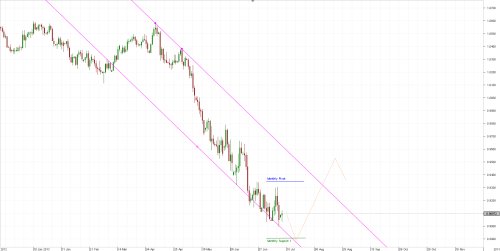 4HOUR CHART:
Bullish divergence also building up on the below chart. Traders Sentiment also increasing in favor of BULLISH, So we Expect strong AUSSIE in the future.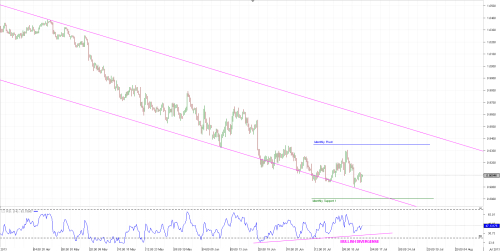 As per prediction strong AUSSIE on near future. Price on 2nd SEP 12 GMT -- 0.9380.